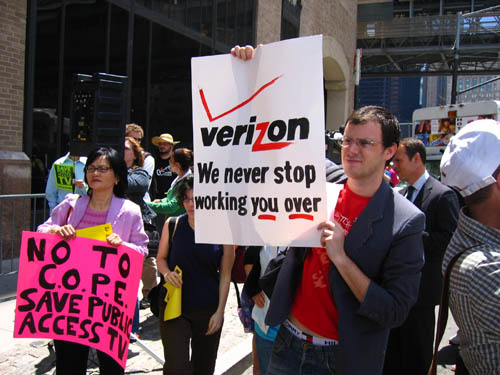 So far this week, U.S. companies announced over 43,000 job cuts.
*Home Depot announced that it would cut over 19,000 jobs.
*Verizon said it is cutting 13,000 Jobs.
*Sam's Club also said that it would layoff 11,000 people.
We're starting to see the big corporations cut jobs at a faster pace, so this maybe the beginning of the next crash. What do you think?
Home Depot Also Cutting 1,000 Jobs
http://business.theatlantic.com/2010/01/home_depot_also_cutting_1000_jobs.php
Wal-Mart's job-cut moves at Sam's Club make Street sense
http://www.marketwatch.com/story/wal-mart-up-as-sams-club-to-cut-11000-plus-jobs-2010-01-25?reflink=MW_news_stmp
Verizon Job Cuts Just Keep Coming
http://www.dslreports.com/shownews/Verizon-Job-Cuts-Just-Keep-Coming-106620?nocomment=1